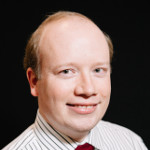 I've had some form of website since 1996. Fortunately, most of what has been on one of those websites has been lost to time. Really, that's for the better. Today, LinuxCzar is a place for technical musings, lessons learned, Open Source projects (old, busted, or new and current), code snippets, and ideas in hopes that it might be useful. Or that I might write more posts.
You can also contact me via email:
I keep my resume updated and on this website as well.
You might find me singing somewhere.  I sing tenor in the North Carolina Master Chorale and the Raleigh Convocation Choir. I also sing at St. Michael's Episcopal Church, which is my place of worship, and do various gigs around the great city of Raleigh, NC.  I am also an affiliate of the Royal School of Church Music.
I also enjoy growing things. Who knew? So if an obscure post about orchids appears trust that it will be filed in a different category.